iTalkYou

Rooms:

where

business

is

done
Specialized for your company. Enjoy meetings with clients and your work team without problems. Designed for any type of company.
Rooms
It is a solution that offers collaboration tools for Virtual Meetings. It is what you need to be in touch with your clients easily, quickly, securely and effectively.
A

modern

meeting

experience.
Attractive. Intelligent. Because your team deserves the best collaboration experience.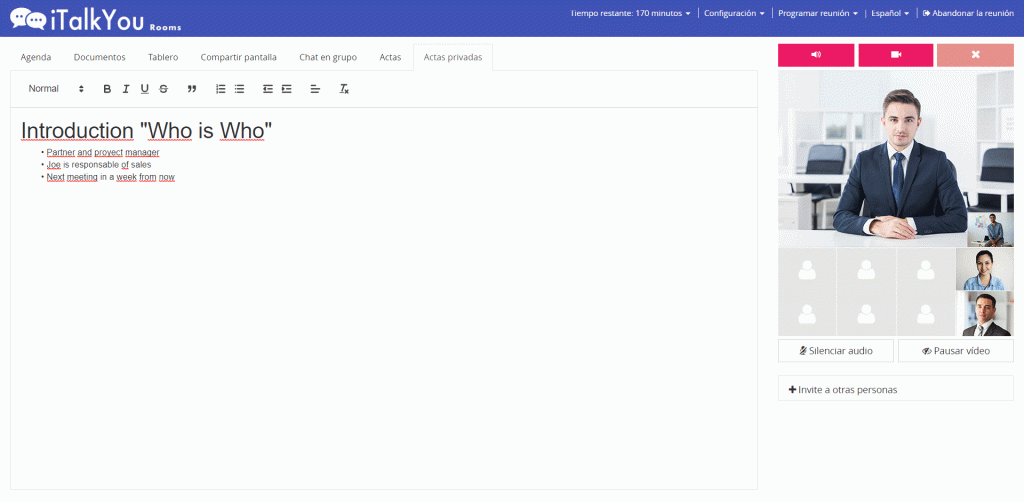 Designed for equipment of any size.
Simplified web collaboration
Enjoy an intuitive interface and no hardware to buy or software to install the video conferencing solution.
White Labelling
Our white label program highlights your brand, providing customers with a seamless experience with your brand and URL.
Easy to use
Enable rapid adoption with virtual meeting capabilities that make it easy to start, join, collaborate and schedule meetings with any device.
Bring your meetings to life
Create more engaging meeting experiences with interactive features that drive greater collaboration.
Strengthens interpersonal relationships
Get closer to your customers
Solidify and enrich your business relationships through face-to-face meetings and with collaborative support features to make your meetings effective.
Efficiency in your meetings
Conduct your meetings and/or trainings efficiently and effectively, delivering the message in a simpler and more direct way, saving time before, during and after a meeting.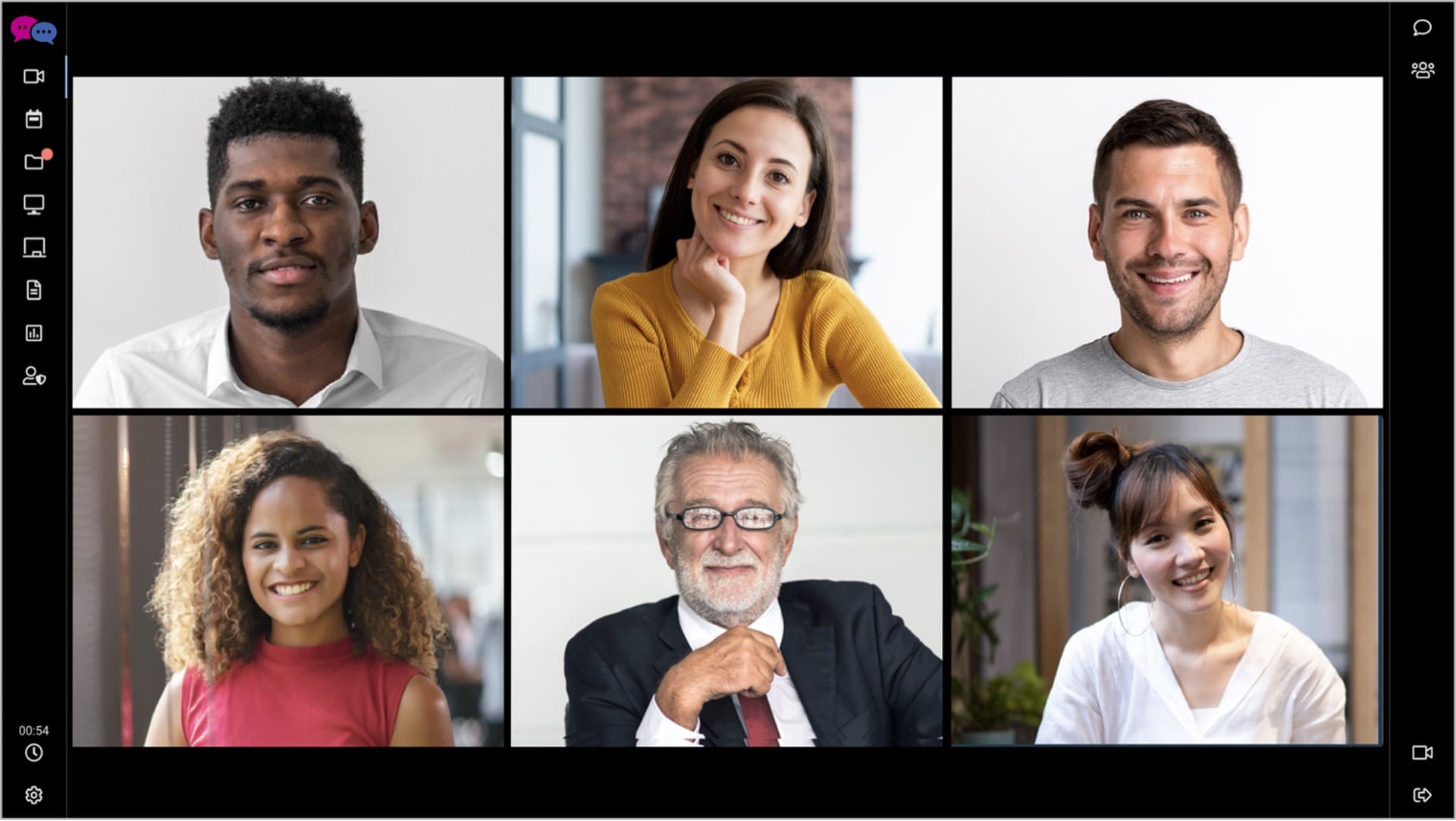 An

iTalkYou

Rooms

for

every

occasion
Hosts up to 5 participants
Add up to 5 participants in the same meeting.
Full audio and video
Audio and video delivered peer-to-peer between end-user devices.
Features
Includes all features
Send summary to email
Supporting documents are emailed to participants at the conclusion of the meeting.
For

Businesses

Everywhere
Hosts up to 30 participants
Hosts up to 30 participants with video, or 30 participants with only audio
Meeting recording
Can record meetings to comply with documentation requirements and for later analysis.
Audio and Video
Audio and video so everyone can be seen and heard.
Integrate
Integrates with landline telephone systems for users without internet access.
Annual or Quarterly Reviews
Hosts up to 100 attendees
Hosts up to 100 attendees with video.
Participation
Non-presenting attendees can ask questions via chat or request permission to share their video feed.
Full features
Full feature set whiteboard, screen sharing, document upload, etc.
Summary
Summary automatically distributed post-webinar to reinforce what was learned.
Supporting

Greater

Impact
A Meeting Type for Every Use Case
A meeting type for each use case.
Maximum number of moderators : Maximum number of participants
Maximum number of moderators : Maximum number of participants
Audio and video encryption
Audio and video encryption
Encryption of documents, chat, etc.
Encryption of documents, chat, etc.
Supporting documents are emailed to participants at the conclusion of the meeting.
Add your own colors and logos to customize the rooms and improve your brand positioning.
Do you have any questions or want more information?. We are here to help you.
S

a

v

e

a

n

d

o

r

g

a

n

i

z

e

y

o

u

r

t

i

m

e

.
Scheduling a meeting in iTalkYou Rooms is a very simple process to perform since you have all the tools to do it.
Schedule the meeting
Knowing the specific time, you can schedule the meeting for a specific date and time.
Guest options
You can give guests options for them to choose the time and date for the meetings.
Define when you decide to attend
You can select the dates and times of your availability.
Modern design for presentations and events
Thanks to the space optimized screen area, you can follow presentations in full size. The moderator decides if the videos should be shown or hidden during presentations of slide decks.
Find a Date
Use our "find a date" tool to easily find a time when all your meeting participants are available.
Schedule Your Meeting
Get started right away. Setting up a meeting takes less than a minute with our user-friendly, intuitive interface.
Virtual Agenda
Make the most of your valuable time by defining an agenda in advance. When everyone is on the same page, you can conduct short, effective virtual meetings.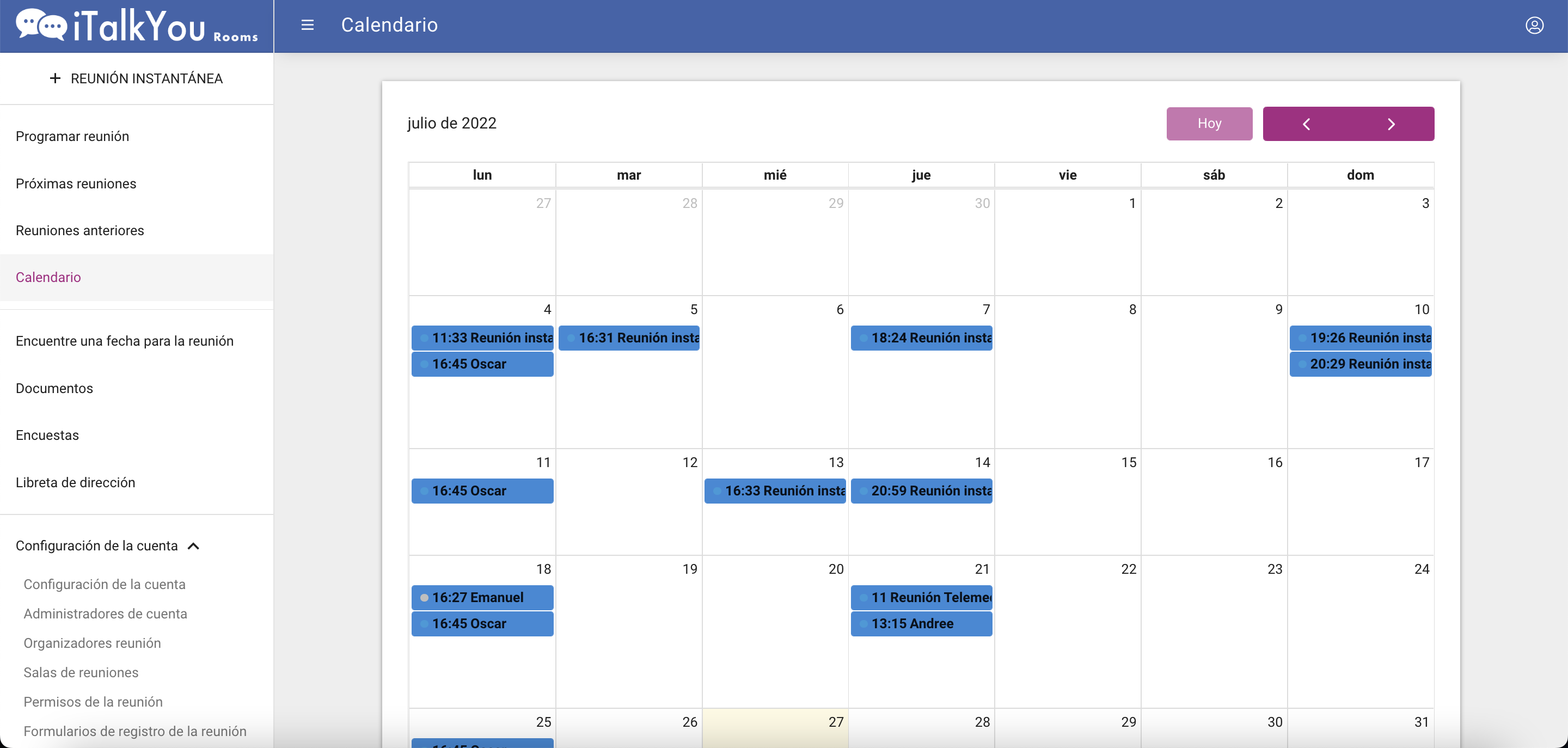 Check your calendar
Stay on schedule with your virtual meeting room calendar. See all past and upcoming meetings at a glance.
Engage with Real-Time Text Chat
Broaden your communication and support brainstorming in meetings with text messaging. Send and receive messages instantly with our real-time chat system.
Display Live Slideshows
Upload a slide deck to illustrate your points with clear visuals and powerful text. All participants see slide changes automatically as they occur, and everyone can draw on the slides to highlight important points in real time.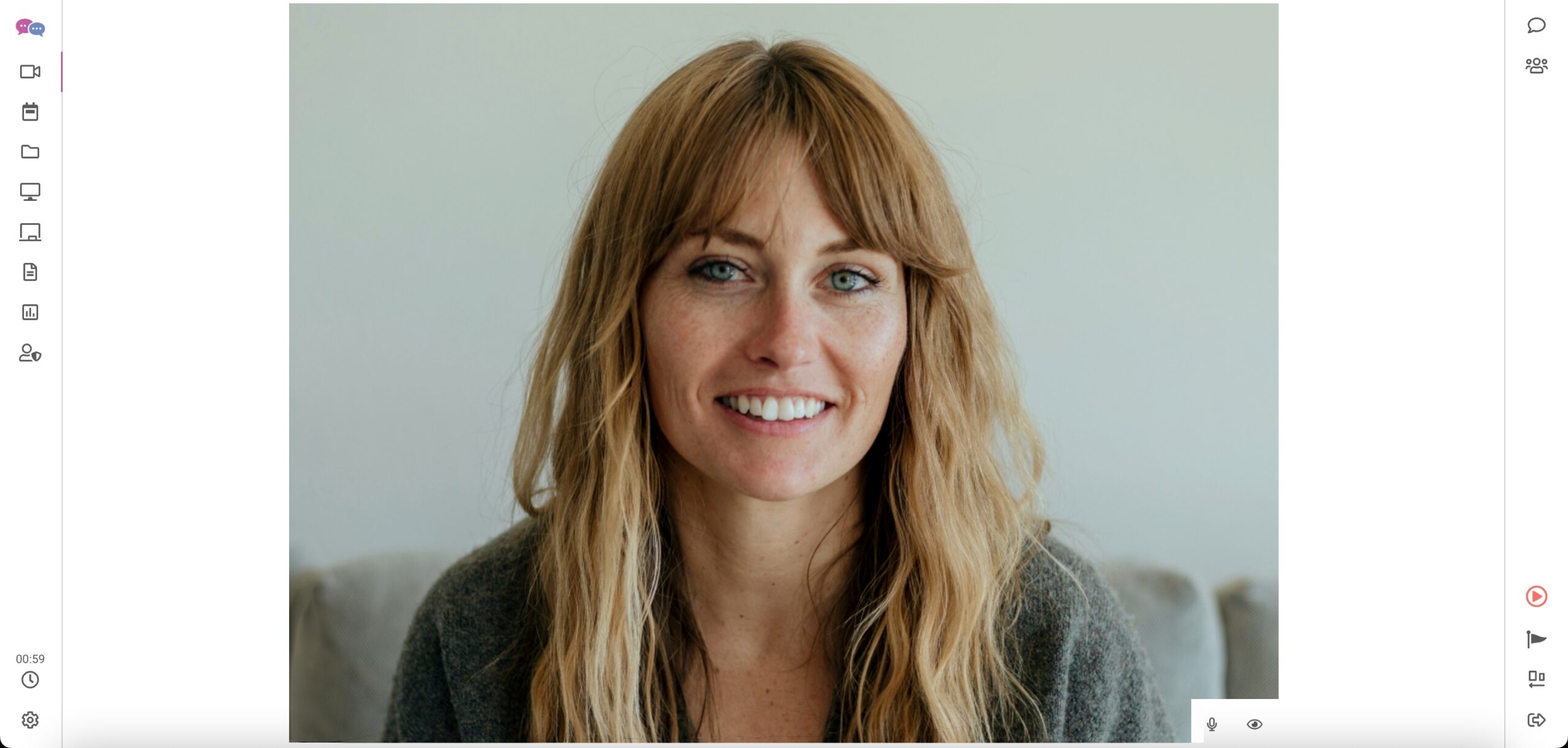 Video and Voice in HD
Experience crystal clear voice and video communication in your virtual meetings. We use the latest technology to ensure everyone in your meeting can be seen and heard.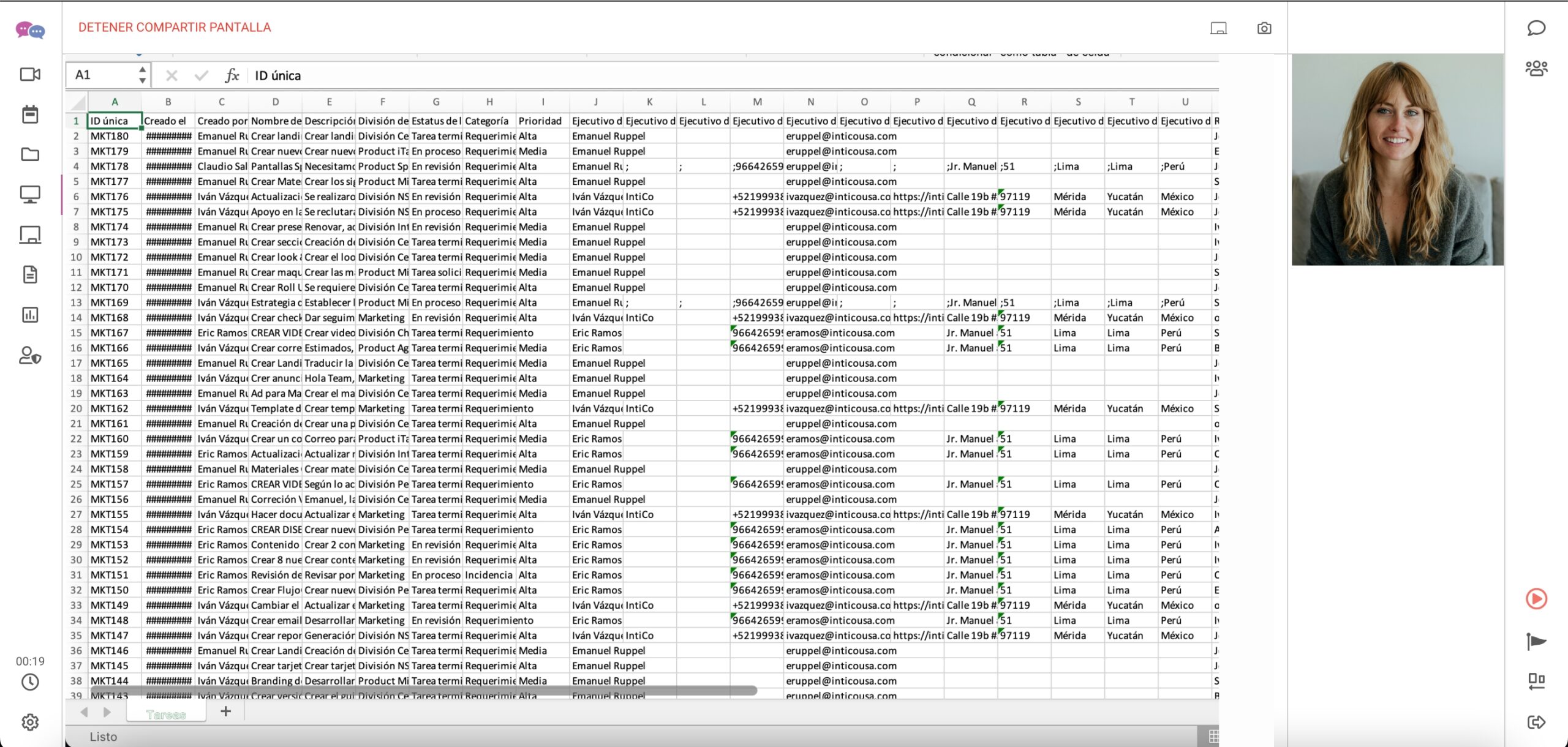 Share your screen
Share your entire screen or just an application window with meeting attendees. Participants can switch to full screen and follow your cursor while enjoying excellent quality.
Brainstorm on the Whiteboard
Use the whiteboard to brainstorm with meeting participants. Draw freehand or use predefined shapes to bring your thoughts into a visual document. All slides can be downloaded as a PDF for your records.
Share Supporting Documents
Upload and share documents with all meeting participants for presentation, discussion, collaboration, and innovation. Documents can be deleted from our servers once the meeting is over.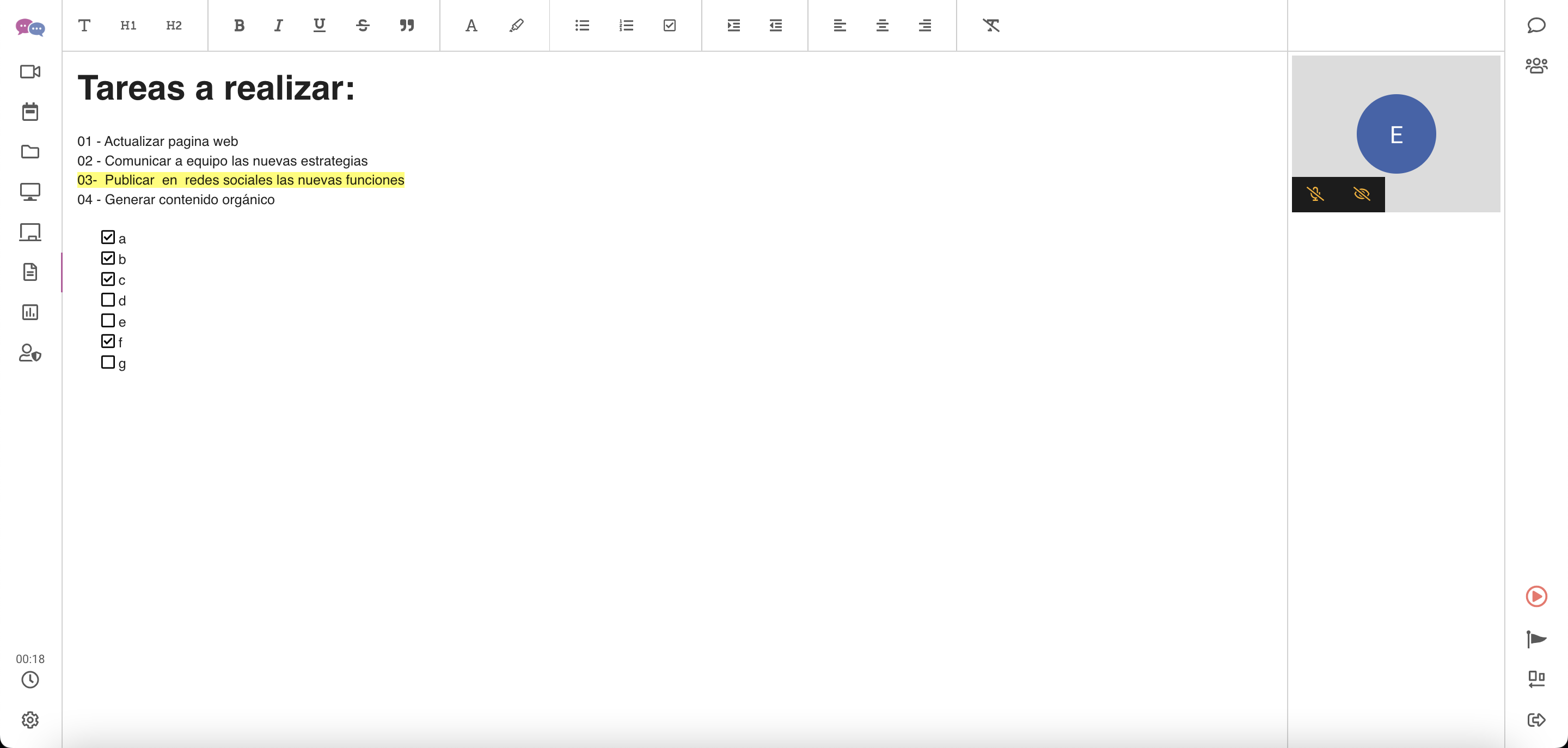 Keep Shared and Private Meeting Minutes
Take the minutes online as you go through your agenda to ensure good record-keeping and follow through on important action points. Share this task among team members and allow everyone to contribute simultaneously. Create a private set of minutes for your own reference.
White label
Manage the platform with your own domain name. Change to corporate colors. Add the logo, so your clients will see it in every session you have with them. session with them. Change the background image on the login page.
Video.
Voice.
Audio.
HD.
Rooms! *
iTalkYou Rooms Plans
Discover

the

plan

that

best

fits

your

budget
We have a plan that will solve your needs.
Our

Flexible

Pricing

Model

for

Each

Business

Case
What You Need to Stay in Touch with Your Customers Easily, Quickly and Securely.

Monthly
$
70
/month
iTalkYou Rooms White Label
All iTalkYou Rooms features
1 Room with white label license
Additional Room: USD 30 per month
Annual
$
600
/year
iTalkYou Rooms White Label
All iTalkYou Rooms features
1 Room with white label license
Additional Room: USD 30 per month