iTalkYou for the Health Sector
Healthcare

Communications

Solutions
Deliver a better patient and member experience and reduce costs with modern, secure cloud communications.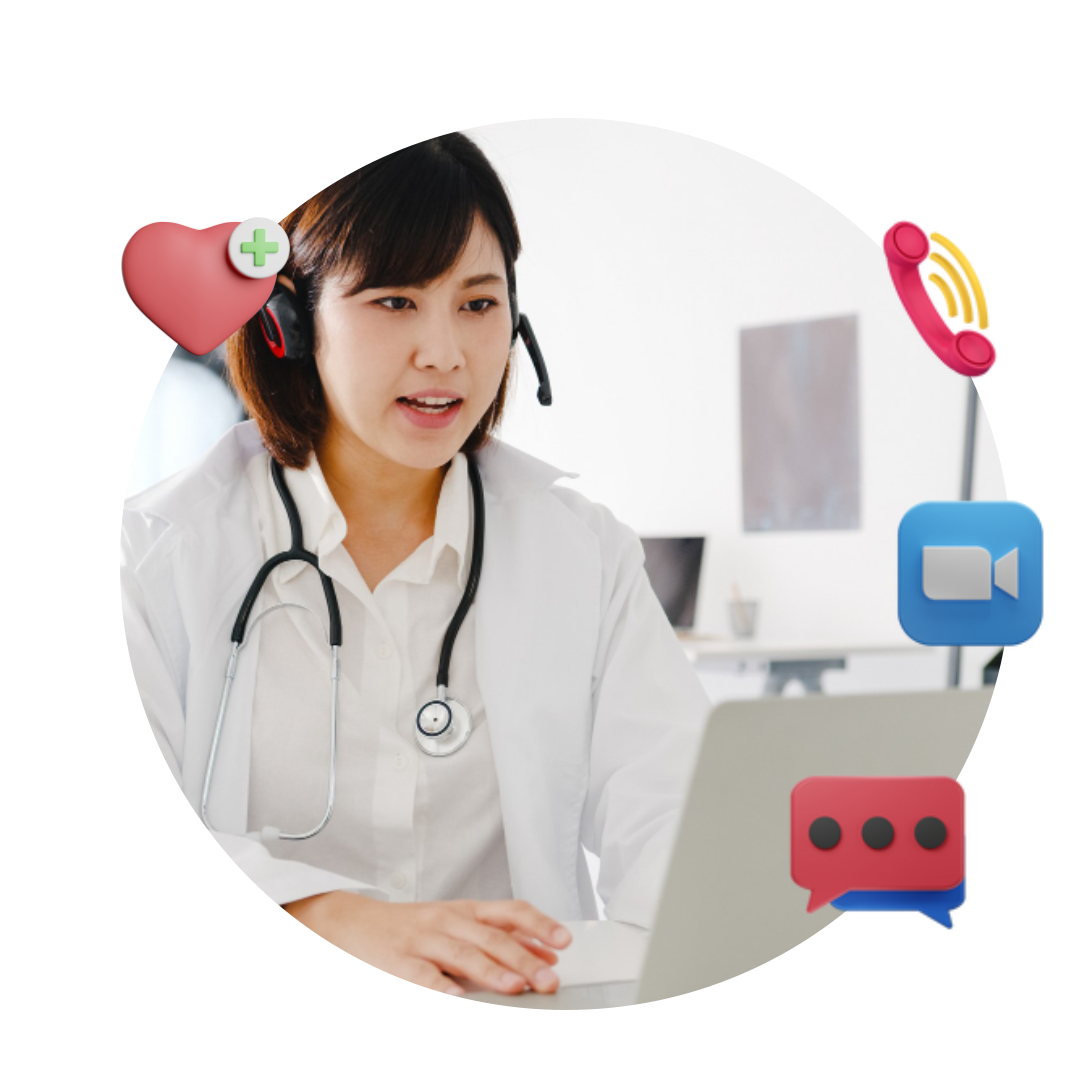 Patient experience
in growth
Improve your

patient

experience
iTalkYou provides the tools and resources to securely care for your patients and members from anywhere in the world. In today's environment it is more important than ever that your patients have access to your services regardless of external circumstances. Securely facilitate visits and appointments without sacrificing the security and privacy of your practice.
rates px as a high priority today
says it expects an increase in the budget for PX initiatives next year
satisfactory video call services
professionals expedited their appointments
Deliver world-class patient care with a unified care system.
Easily connect care teams and patients on-site or through telemedicine to improve access, reduce costs and create better experiences.
Manage your clinic digitally
Offer all your healthcare professionals the option to consult via chat, call or video call and manage their patients from a single platform.
iTalkYou Health
The

future

of

healthcare

is

here.
No matter the distance or the place
Enable doctors to meet with patients no matter where they are.
Improves staff communication
Connect clinical and administrative staff to improve communication and training.
+250 Enterprises and small businesses already trust in iTalkYou's services
Create

a

more

organized

way

to

work
Chat, share files and get your work done, organized your way.